Strict new registration procedures for foreign-based NGOs are hurting the most vulnerable of Burundi's population
By Eugène Niyoyankunze
Burundi's strict new registration regime for foreign-based non-governmental organisations have forced many out of the country, producing unintended consequences on some of the most vulnerable populations.
Last September, the National Security Council suspended all foreign NGOs and demanded that they only resume work after fulfilling four conditions: The organisations were required to provide a step-by-step plan to apply "constitutional balances" (i.e. ethnic quotas in staff employment), a co-operation agreement, an implementation protocol between the government and the NGO, and an undertaking to respect bank and currency exchange rules.
Handicap International, which has worked in Burundi for 26 years, objected to this: "Mapping the ethnical composition of our staff and share this information with the authorities is a red line we won't cross." That would be against the humanitarian principles of neutrality, impartiality and independence to which we "are fully committed", the organisation said in a January 7, 2019 statement.
Handicap International has been supporting mother and child programmes, rehabilitation, inclusive education and support to associations. But it is among people with disability that its impact has been greatest, and where the organisation's withdrawal from Burundi will have the hardest effect.
Some 96 children with disabilities at projects in the five provinces of Muyinga, Gitega, Makamba, Ngozi et Muramvya were receiving care and physiotherapy. The projects employed 46 physiotherapists, 18 orthopaedic technicians and 20 other staff offering medical and rehabilitation services in a five-year project.
Project beneficiaries are shocked by Handicap's withdrawal from Burundi. The centre managers regret the loss of a unique partner whom they agree will be difficult to replace.
On January 16, 2019, the standing committee of the National Assembly on education delivered its report on the matter to Education, Technical and Vocational Training minister Janvière Ndirahisha. The committee members raised several questions, particularly about the future of the pupils with disabilities who had received assistance from Handicap International.
Ms Ndirahisha reassured them that the government would take over the task. "The issue of the schoolchildren who benefited from the assistance of Handicap International is known at government level. These children belong to Burundi; they are our children. We cannot let them down."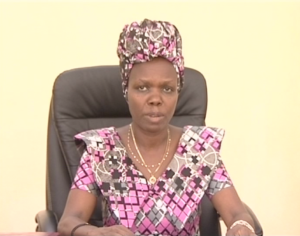 Ms Ndirahisha asked the MPs to ensure that handicapped schoolchildren are assisted: "They are among those you represent".
The director of a centre for people with disabilities in Bujumbura, who does not want to be named, expressed fears that his centre would have to close as a consequence of Handicap's shutdown. His centre, like others in the whole country, benefited from both material and financial support from Handicap International, which donated wheelchairs, material to make prosthetics and orthopaedic appliances.
Heavy blow for the beneficiaries
It is doubtful that the government can fund the centres for people with disability on its own.  "The material we use is very expensive, and the budget of the Ministry of Social Solidarity is small. It is difficult to properly replace Handicap International," the centre director adds.
Cédric (not his real name), a young person with disability who lives in Makamba, Bujumbura, is not reassured wonders if the government will be able to afford everything the people with disabilities need. As an example, he points out that a prosthetic costs more than 1 million Burundian francs (about 340 euros) and that it must be replaced every two years.